7 Reasons to Put The Toyota Country Music Festival on Your Bucket List
In partnership with Toyota
There's a place about 400km north of Sydney that, for 10 days a year, transforms from a sleepy country town to a hive of activity during January, and in many instances, only country music fans really know much about it. I'm referring, of course, to the Toyota Country Music Festival, one of Australia's oldest traditions and a huge shot in the arm for one of the nation's largest and most significant rural centres. It's just wrapped up for another year, but not before we could immerse ourselves fully and give it the Man of Many treatment. Cue Boys From The Bush one more time…
While the summer months down under herald in a slew of music festivals filled with doof-doof, muddy campsites, teenagers pepped up on fruity disco bikkies and a generally hedonistic take on what it means to be a young (or young at heart) person living in Australia, there's a certain charm about spending a week or two in the throes of, as Lee Kernaghan would put it, 'Planet Country'.
Absorbing the sights and sounds of a place integral to the proverbial rich tapestry that is Australia, and positively endemic of a national identity we so regularly claim doesn't actually exist, is something that every self-respecting Australian needs to experience at least once in their lives.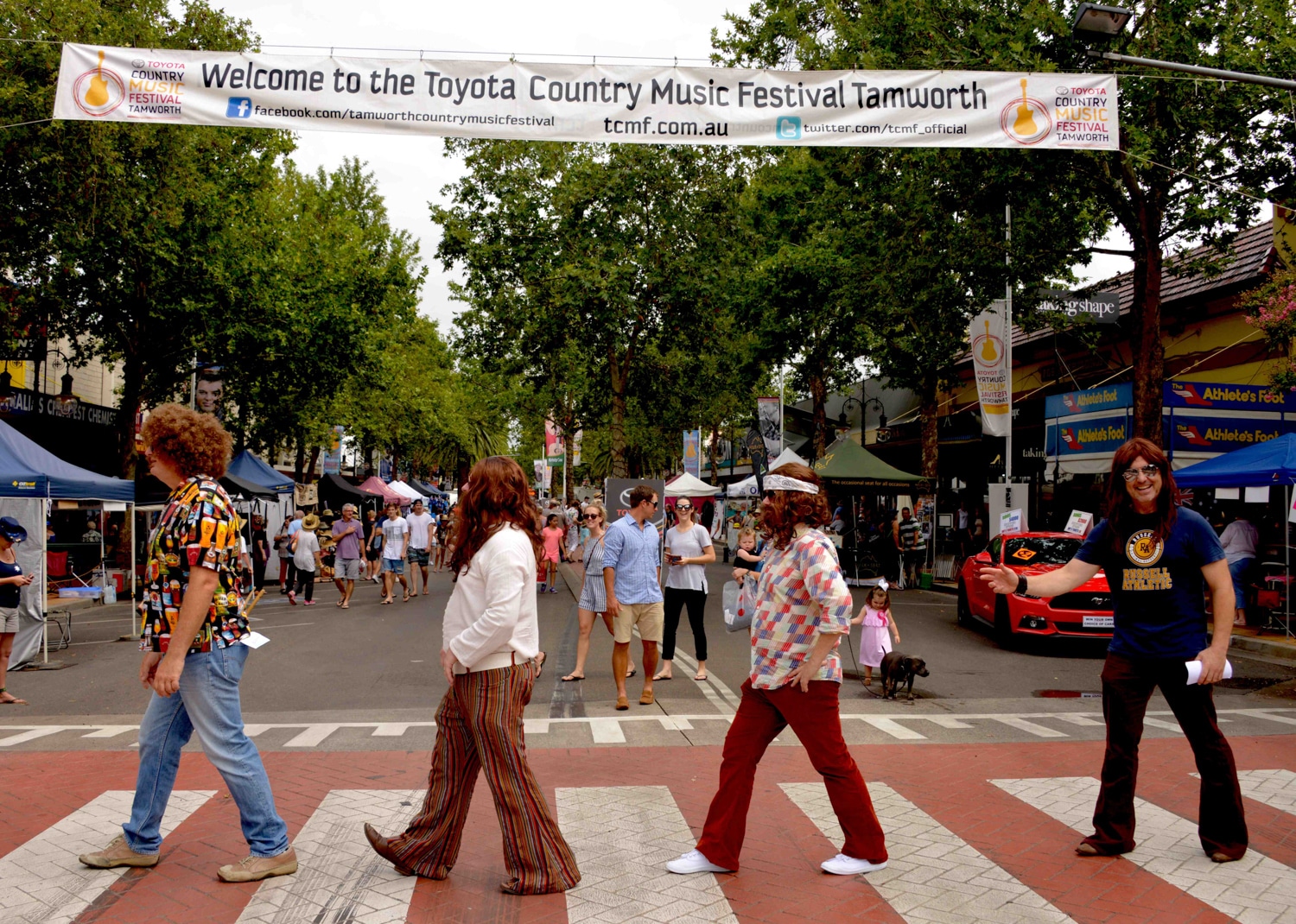 There's something refreshing about a festival that boats 2,800 events involving 700 different acts and artists, spanning the reaches of the entire town, from campsites to concert halls. It's the sheer size of the festival that stands testament to how much fun and well-loved it really is, and the diversity in entertainment on offer.
So here it is, please enjoy Man of Many's list of 7 reasons every bloke needs to check out the Toyota Country Music Festival at least once while they've got enough kick left in their RM Williams'.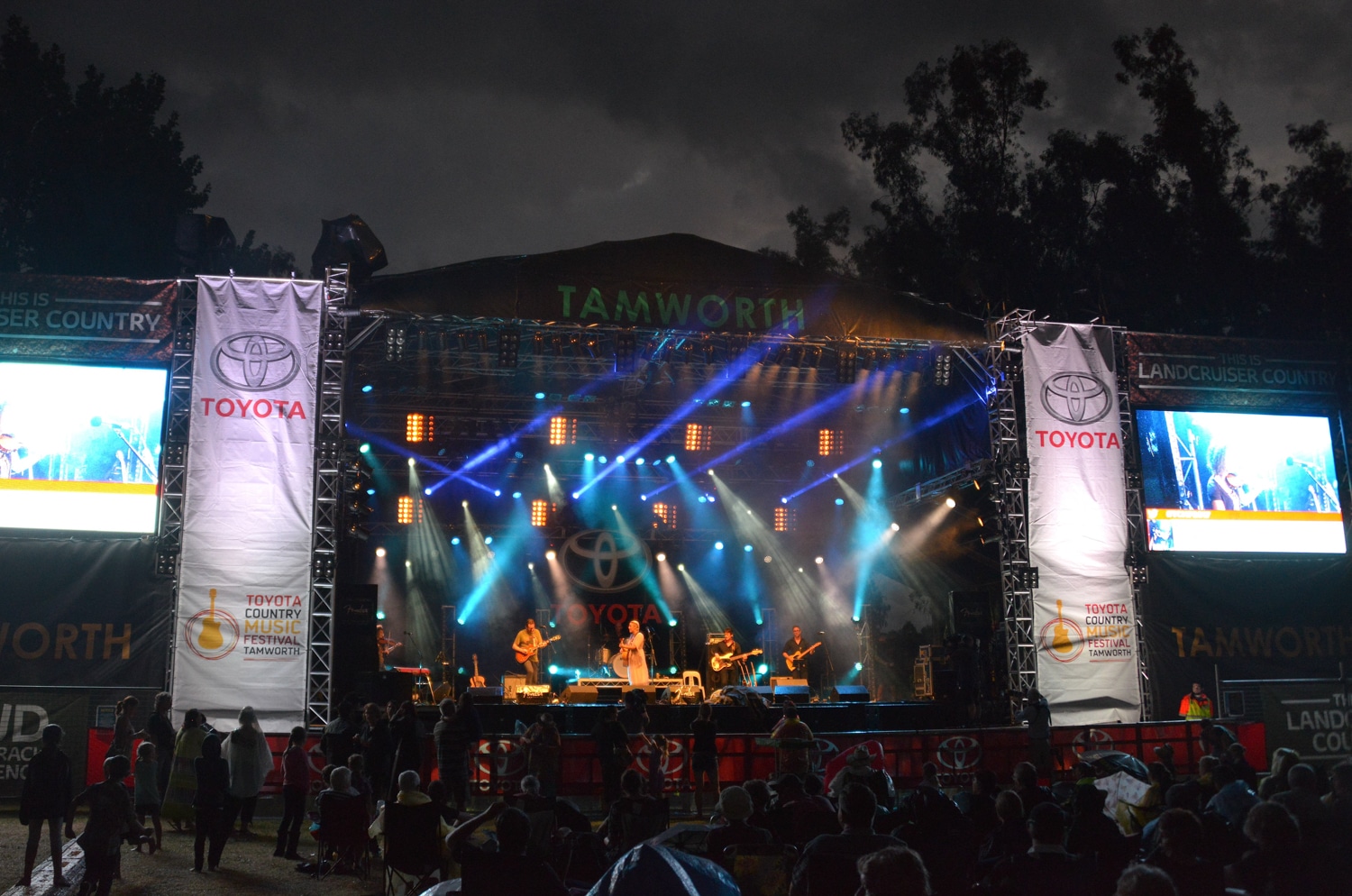 1. It's the largest music festival in the country
Numbers don't lie. While we've all stood at the main stage of Bluesfest, Splendour in the Grass or the now defunct Big Day Out and though it was the biggest crowd we'd ever seen, Tamworth encompasses an entire city for over a week. Every single venue in town has performances from mid-morning until the wee hours, the main streets are closed off and lined with buskers and street performers, and extra stages are set up in Bicentennial park (aptly renamed Toyota Park) for the duration of the festival. 50,000 odd music fans can't be wrong.
https://youtu.be/J0lByV4NyDM
2. It's not just country music
Okay so there's a shitload of country music here, but if nothing gets your ears pricked up more than hearing Metallica covers blasting from the front room of a sweaty pub at 2am then you'll fit right in. While each venue has their own special tally board for how many times the staff have to endure the repetitive choruses of Wagon Wheel, Cotton Eyed Joe and Darryl Braithwaite's Horses (expect to hear it at LEAST twice a day), there are plenty of blues, roots, rockabilly, swing, rock and, yes, even metal options for your auditory pleasure. Even cowboys like to ride the lightning every so often.
Don't like music at all? Then you can crack a whip, ride a mechanical bull, partake in some classic festival rides, go shopping for western wear, eat the most delicious brisket on the planet or take a brand new Toyota for a test drive around the 4×4 track (though not for the feint hearted).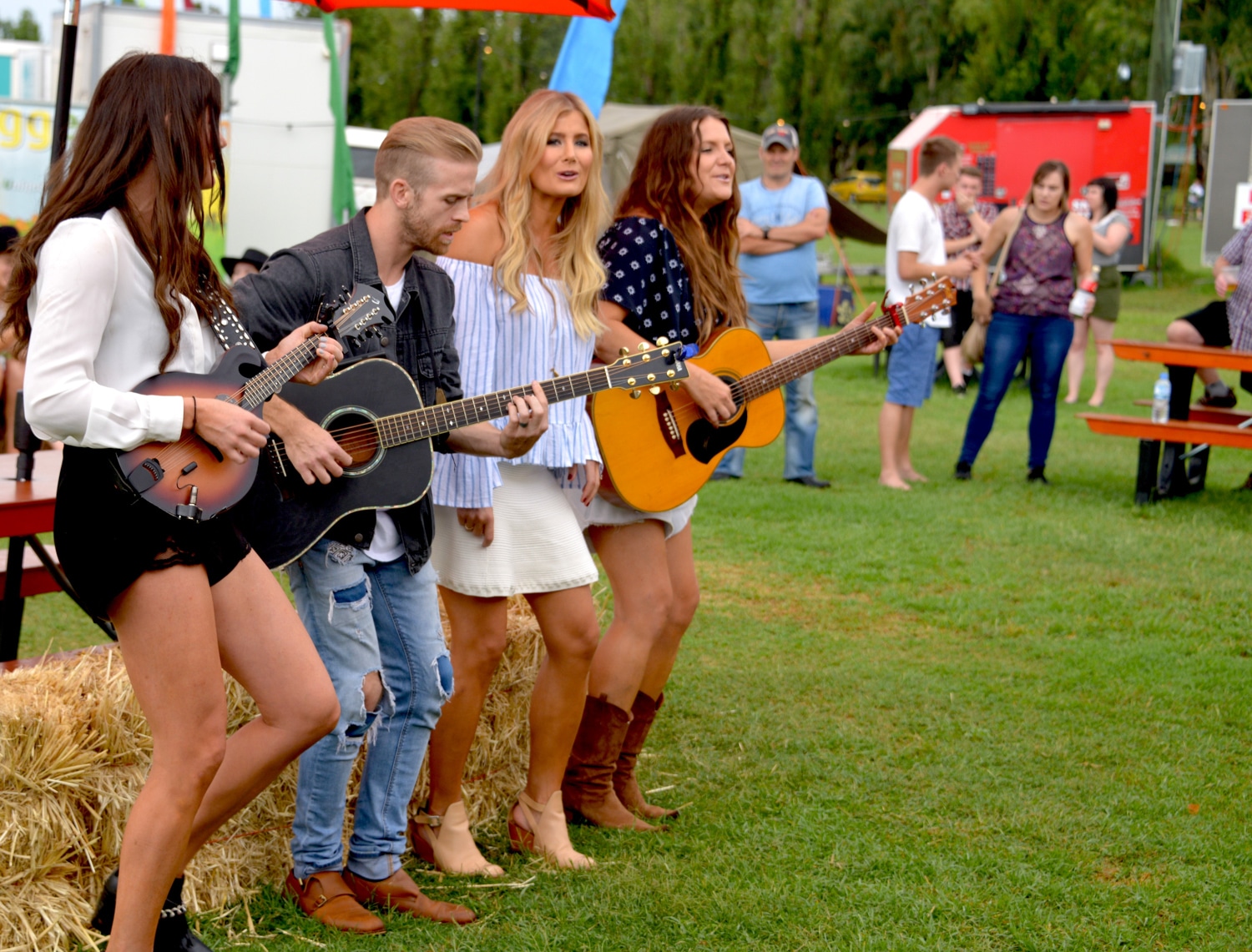 3. Stay in a one-man tent or live the life of Riley, it's up to you
While it's prudent to book accomodation as early as possible for Tamworth as it tends to sell out very early on, there's no lack of options for where to hang up your spurs and saddle at the end of a long day of boot scooting. Options range from a plethora of campsites and caravan parks, clever pre-pitched camping options such as Mooggee camping (all the fun of staying in a tent without the hassle of setting it up or packing it down), glamping, motels and pub accomodation, right up to the Quality Hotel Powerhouse, a luxurious collection of suites and villas sharing a site with one of Tamworth's best dining options, The Workshop Kitchen.
Some campers like to get in a week early and enjoy the 'countdown to the festival' celebrations, others come for the final Australia Day weekend and join in the revelry once it's already kicked off. Either way, you can sleep wherever's comfortable for you and your's.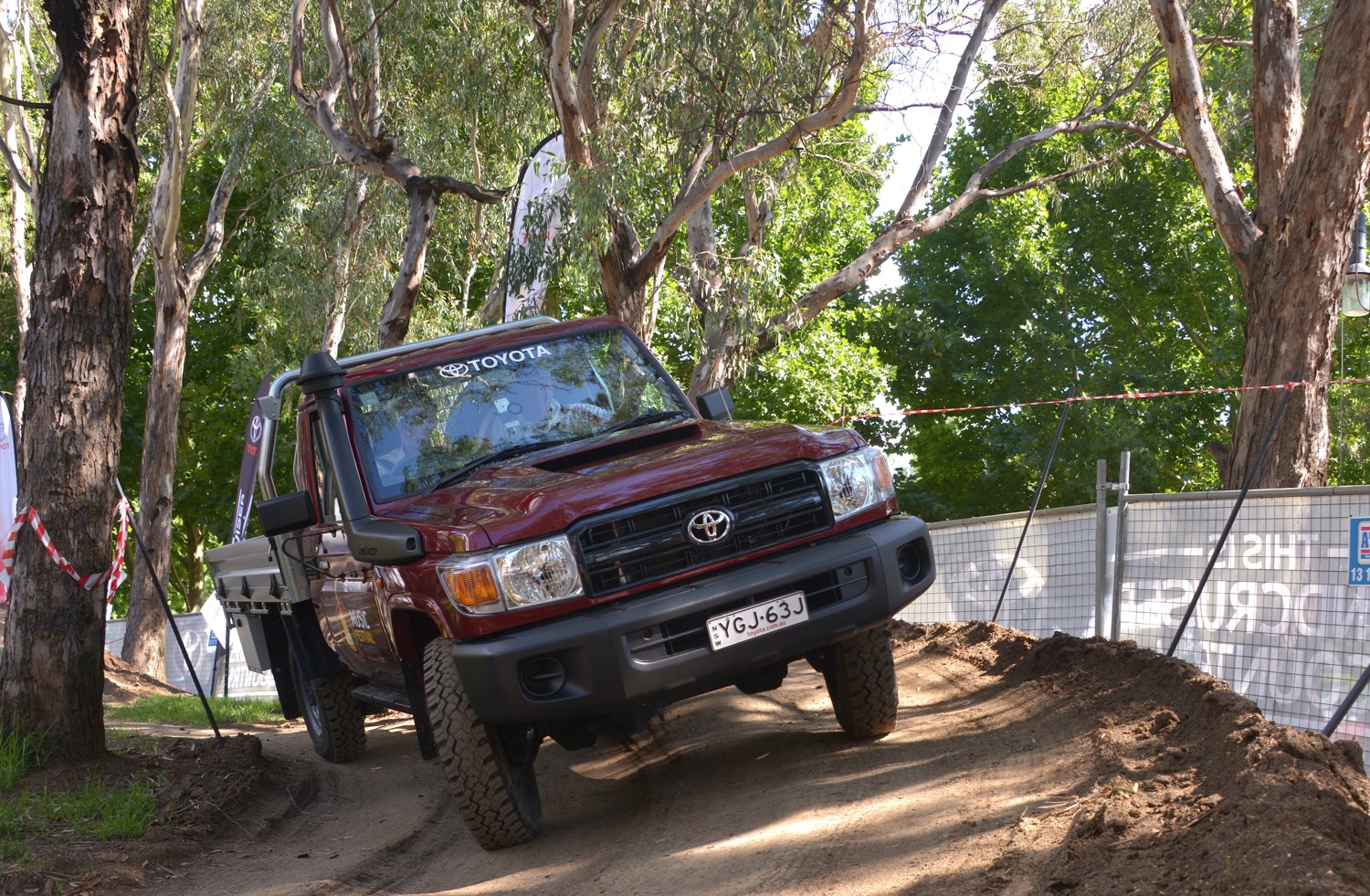 4. You can choose your own adventure
While there are a few things that could be argued are 'must-see' events throughout the course of the festival (Toyota's free Stars Under the Stars concert in Toyota Park springs to mind), the most part of the festival is extremely flexible, with more that a dozen things on at once at any time of day, and a lot of it being free.
One of the best things about Tamworth is, unlike most music festivals, there's no upfront ticket cost, so you won't be forking out for a bunch of artists you don't want to see, and there are enough free gigs on all the time that you can fill in the blanks between your ticketed events with more top-qual tunes.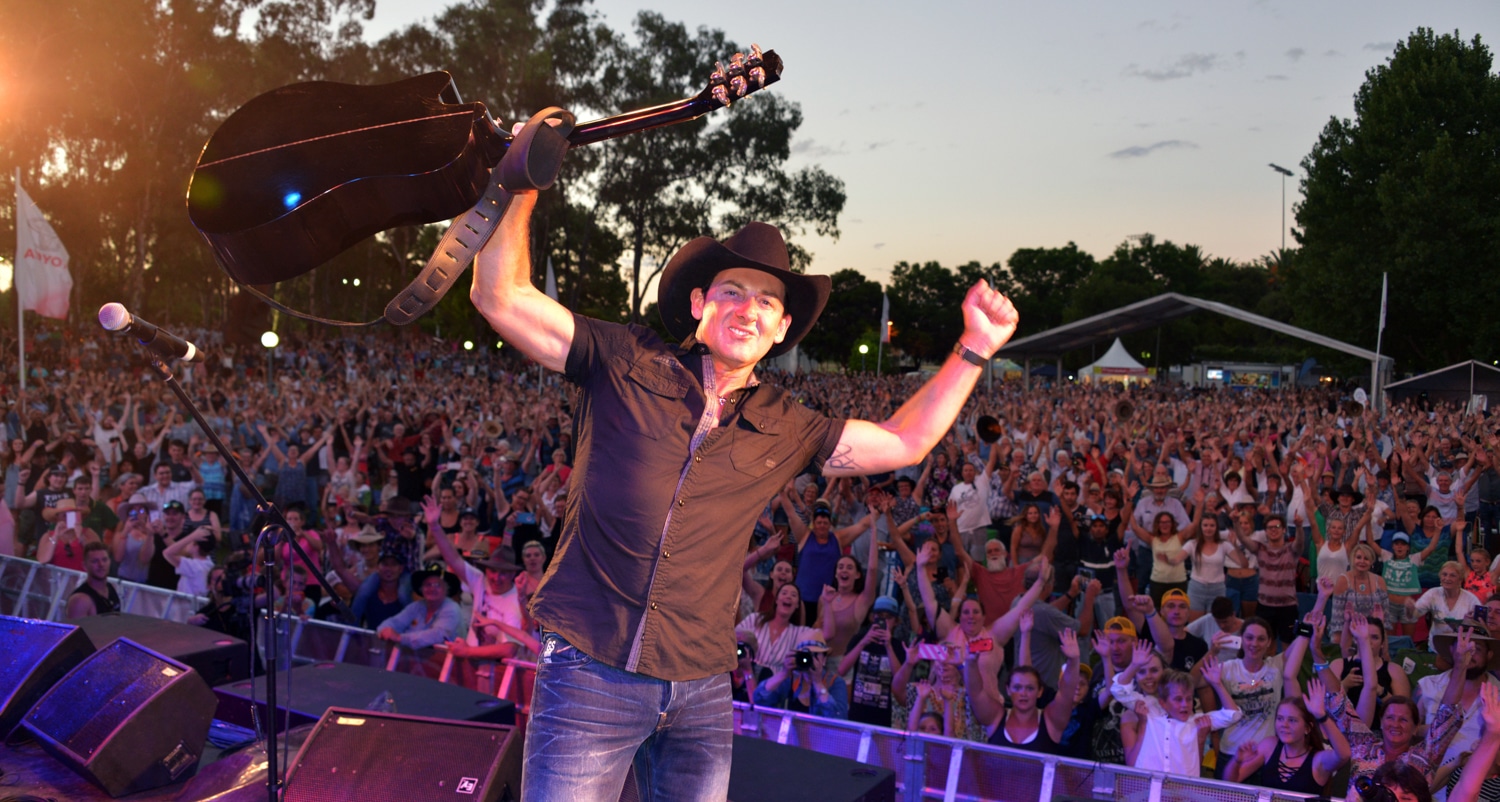 5. Aussie music stars are just the best bunch of people
Guy Sebastian, Lee Kernaghan, The McClymonts, Shannon Noll, Troy Cassar Daley, Kasey Chambers and a bevy of others spend a huge amount of time between their gigs signing autographs, taking photos with fans and watching each other perform. There's no fourth wall between the fans and the talent at Tamworth and it's a charming drawcard for the festival that the musicians behind the music invest so much time in their loyal listeners.

6. It's Aussie AF, without the cultural cringe
While just about every pub in Tamworth is sponsored by XXXX Gold and Bundy, it's a long way from the Hard Yakka garbed, stubby-toting, beer swilling yobbofest of every B&S ball this side of Port Hedland, and it's an important part of Australia's musical history. It used to be the stomping ground of Slim Dusty every year, a man whose cultural significance ran far deeper than singing about beer-devoid drinking holes. Australian comedy treasure Chad Morgan is still belting out tunes on stage at 83 years old.
It's the home of the Toyota Star Maker competition, a competition which, since 1979, has been the starting point of the careers of Lee Kernaghan, Gina Jeffreys, Beccy Cole, James Blundell, Sam McClymont and Keith Urban, to name but a few, and continues to promote soon-to-be-famous Aussie talent.
Musical fanfare aside, it all takes place in the NSW countryside, so whilst in the city you can ironically wear your Akubra in your favourite backlane bar and discuss mango-infused IPAs till the cows come home, in Tamworth, you can legitimately wear your Akubra without looking like a git, sipping on a frosty Milton Mango and talk about whatever you like LITERALLY until the cows come home. What more authenticity do you want?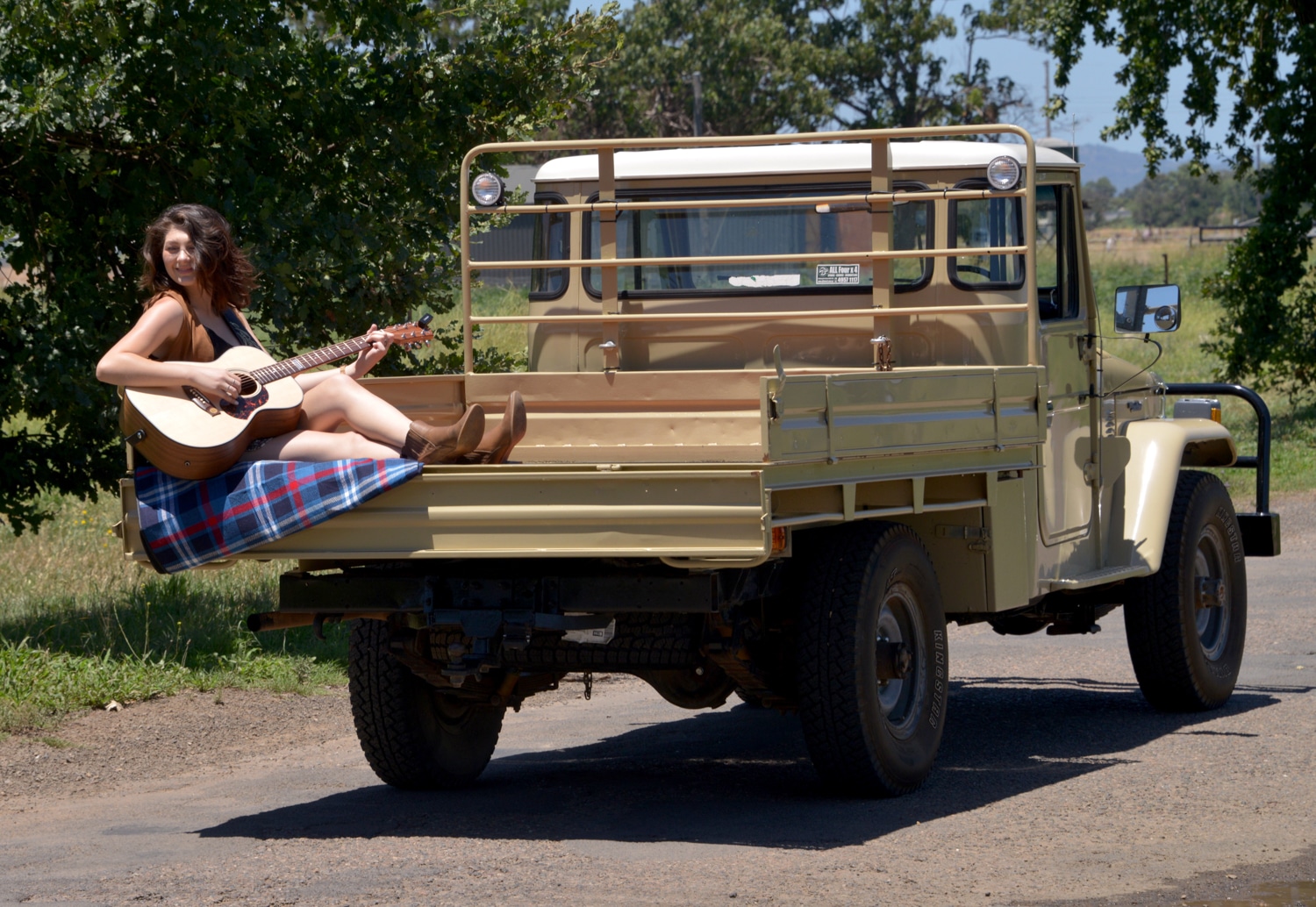 7. The locals love having you.
Lastly, it's common knowledge that locals generally run a country mile when music festival season hits. It's usually loud, impossible to get around, defeats the purpose of living away from the city in the first place and is also usually a great opportunity to make some dosh on Air BnB. While the latter may remain fact, the rest of Tamworth lap up being the centre of attention and everywhere you go is warm, welcoming and friendly. The pubs are filled with merriment and you can raise your tinnie and sing along to Khe Sahn (which will be played) to your hearts content, knowing your dollars are staying in the country and supporting a deserving community.
There it is folks, you've been given plenty of warning. As Governor General Peter Cosgrove so eloquently put it in signing off the Golden Guitar Awards for 2017: "you'd be a mug to miss it". Organise yourselves for next year.
Have you subscribed to Man of Many? You can also follow us on Facebook, Twitter, Instagram, and YouTube.