In life, you're bound to take a few hits. Some will build over time, and like a solid wind-up from a heavy hitter, you should be able to dodge them, but others will take you completely by surprise. For Kes Commerford, one of the founders of Sydney boxing gym Undercard, the last two years have been all about rolling with the punches.
In partnership with Squarespace, we sat down with Kes and his brother Janardana to uncover what it really takes to start, scale and keep a business fighting fit.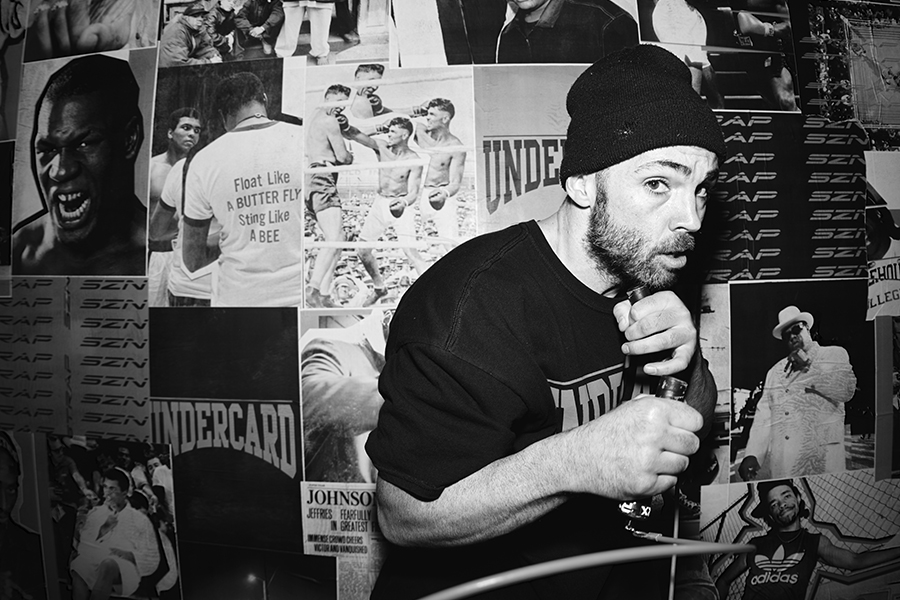 "We had some ups and downs at the beginning. I had twins at the exact same time we launched," he tells Man of Many. "I think I forgot how challenging it was to open a business and having those extra commitments brought that to the surface, but the business has always done really well. That's the value of building a community."
The Training
Laying foundations is something Kes knows well. After years spent as a personal trainer, the budding fighter took up the challenge to revitalise Sydney's ailing Oxford Street with an underground fitness concept. "That transition from outdoors to a small studio, to now a much larger scale operation has been a nice transition and journey," he says. "The business was doing well, but I was just comfortable and bored. I wanted that next challenge and to see an even bigger future, I needed to grow something."
Bridging the gap between traditional boxing gyms and modern training formats, Undercard was a new concept for Sydney and a new challenge for Kes. Scaling up at the same time as welcoming two new members to the family forced him to be strict with his budgeting, and that meant building the original Undercard website himself. While he had all the skills as a personal trainer and fighter, building a website from scratch with no experience felt daunting. With the help of his brother Janardana, the pair took up the fight.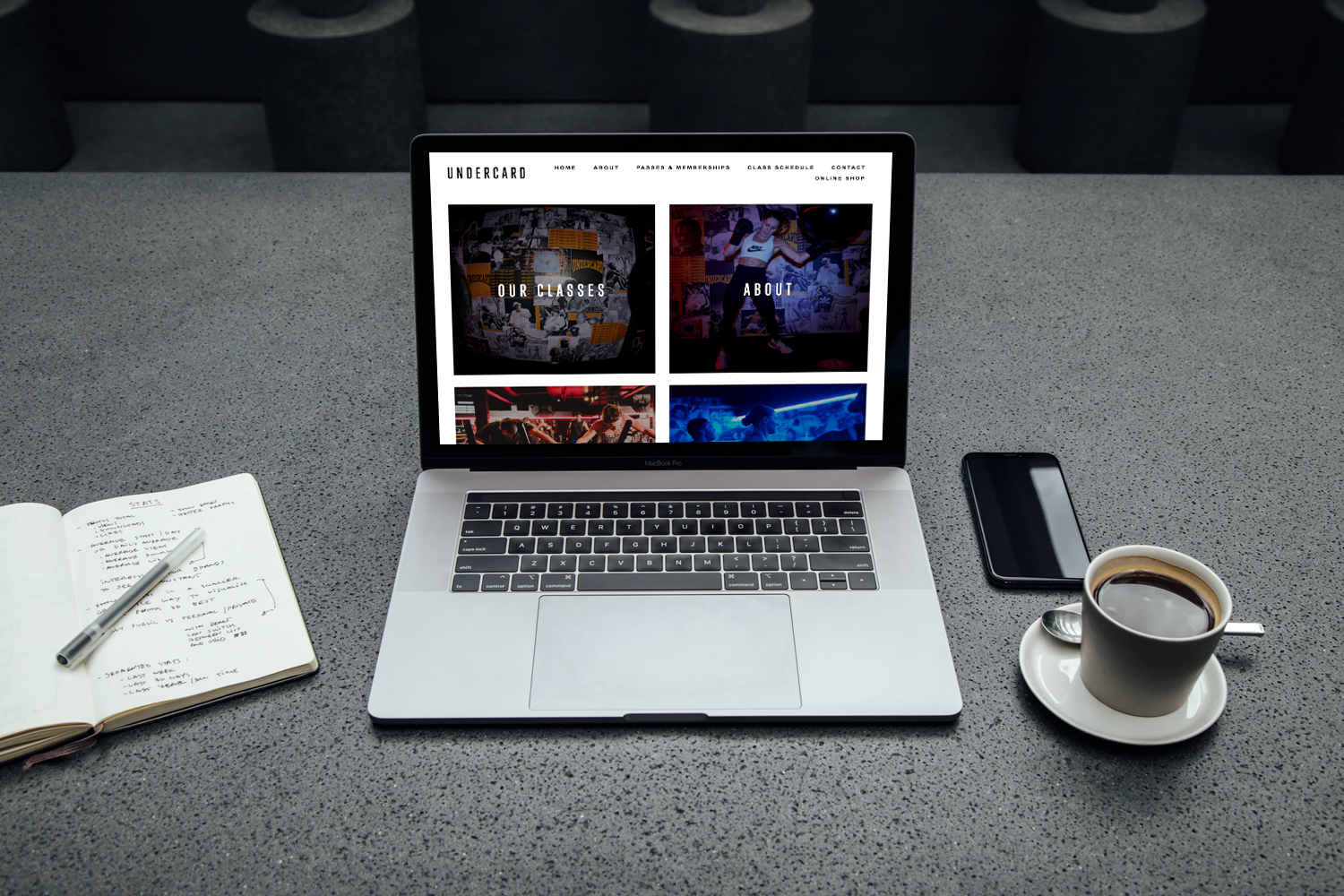 Head to Squarespace.com today for a free website trial and use offer code MANOFMANY for 10% off when you're ready to show the world.
"That's one of the things that we found hard when we first started – the scale, doing everything just between us," he says. "You don't think about it until you start doing it and then it's like, "Well, God, you need to do that, that and that." You're doing like four or five people's jobs. But that's where having Squarespace made things pretty simple."
Using Squarespace, the inexperienced pair brought Kes' vision of a high-intensity, boxing gym from dream to online reality.
"We didn't have to spend $15,000 on getting someone to code us and build us a website," Kes says. "The good thing is that it's so easy to update your images, which allows us to run campaigns and stuff all the time. We even linked up a new booking system, so we're able to track the customer journey all the way through, which is really handy from a marketing point of view. We're all about bridging that gap between the boxing gyms of old that might be intimidating for people – there's a community here."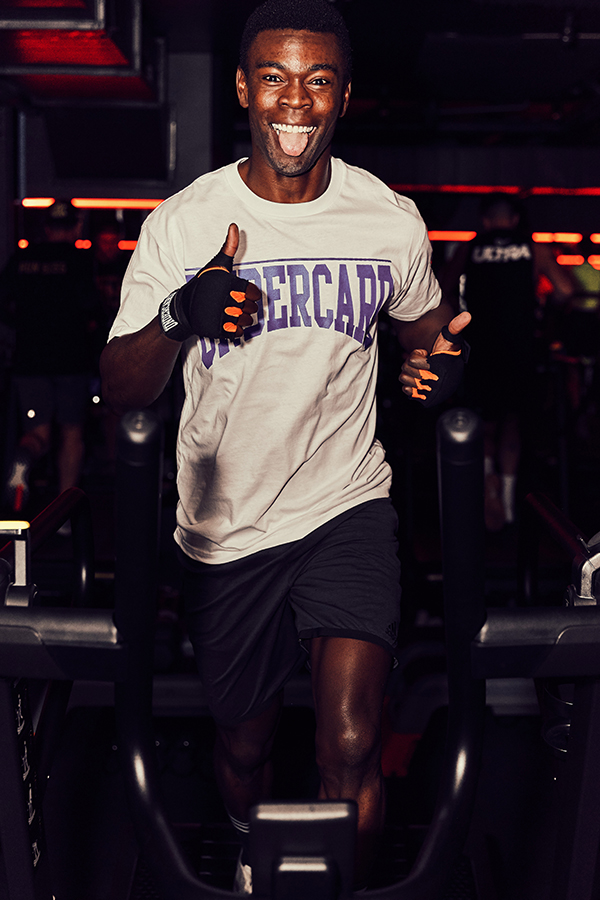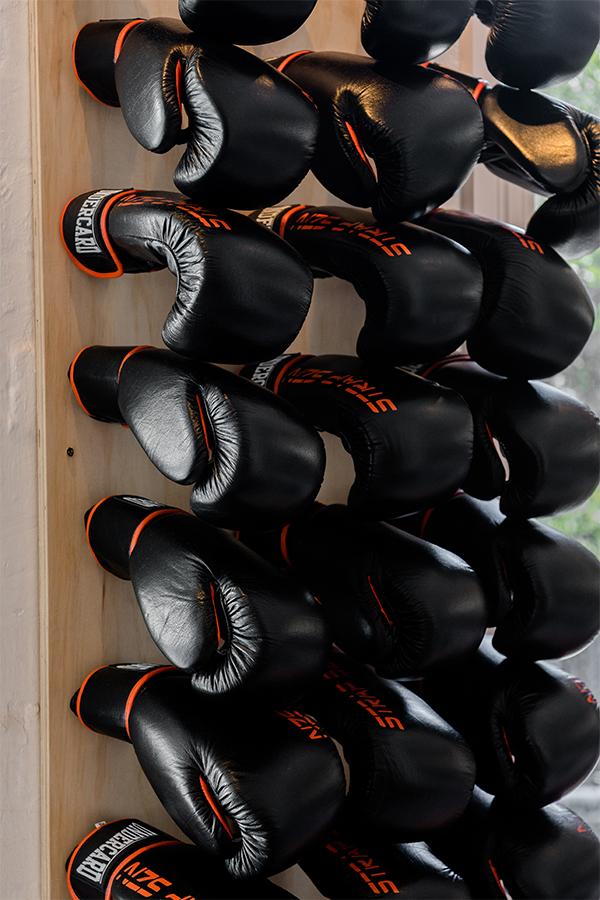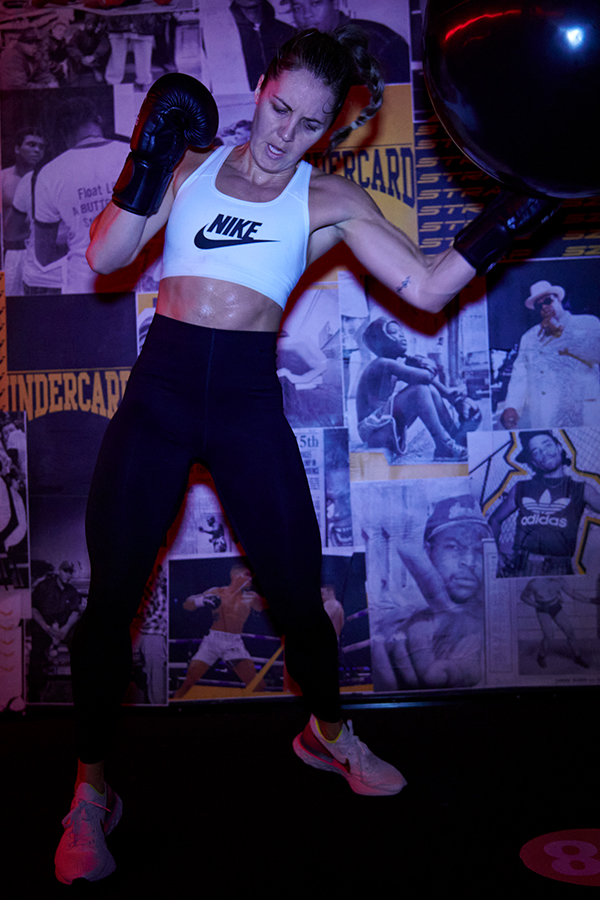 The Counter-Punch
At the height of the lockdown, when classes were put on hold, the Undercard owner went back to the Squarespace drawing board looking for a new opportunity for revenue.
"The e-commerce side of things was never meant to be a major avenue for us, however, when COVID hit, we started to look outside of our core business for ways to increase revenue," he explains. "With Squarespace, the ability to turn the e-commerce function on and off as we need has been super handy. While the range is small at the moment, it's something that has built up steadily and we've seen a great response. We're about to launch a women's line in the new year and it's a really exciting time."
In fact, the boxing gym has managed to bring the community together in ways Kes never thought imaginable. "We've got a cool campaign that we're doing now that we just which is our 'F#CK 2020' campaign. We're raising funds for LIVIN, which is a charity that focuses on breaking the stigma around mental health," he says.
"It's been a really tough year for a lot of people, so the ability for us to seamlessly introduce a campaign like this is really exciting and incredibly simple. We've got the apparel and the gloves available to purchase both in-store and via the e-commerce site, but we're also running classes that go towards the initiative. Adding information on the campaign to our site has been as easy as dragging and dropping widgets from our host into the page. The marketing tools are just easy to use.
The initiative has paid off. In the three months since the boxing gym reopened after COVID, Undercard has seen around 200 new people come through the door. "It's not just a nice thing to see as a business owner, it's confirmation that there is a demand for it and that the offering works," Kes says. "It makes it worthwhile."
With restrictions lifting and Aussies heading back to the gym in record numbers, Kes and Janadarna are making the most of influx. The ability to go back in and update trading hours, send out messages to the Undercard subscriber base about new classes and timetables has allowed the business to be more flexible.
"The business grew really, really quickly and aspects like social media and our website had a huge role in our growth," Kes says. "What I've learned since started Undercard is to know what your limitations are, but also what your strengths are. If there are things you can do that will make things easier on you and the business, go for them."
Whatever Your Idea is, Launch It With Squarespace 
If you're up for the fight, it's time to get online. With Squarespace's dynamic all-in-one platform, you can bring your business to the global marketplace. 
Through intuitive features and easy-to-use functionality, the Squarespace platform lets anyone, regardless of experience create the site, claim a domain, sell online and market their brand. Even better, all users score a free two-week trial, meaning you can try before you buy.
Head to Squarespace.com today for a free website trial and use offer code MANOFMANY for 10% off when you're ready to show the world.