Interview with the Whisky God, Dr Bill Lumsden of Glenmorangie
In collaboration with Glenmorangie
With a PhD for biochemistry in one hand and a Glencairn glass in the other, Glenmorangie's Director of Distilling and Whisky Creation Dr Bill Lumsden has taken the brand from having a reputation as a relatively unknown lonely back bar wallflower to a staple in every self-respecting venue and liquor cabinet over the course of his 19 year tenure.
He's earned a reputation for breaking with tradition and going against the grain, modernising where possible and experimenting with just about every method available. His Private Edition range of whiskies, now up to their ninth instalment, has solidified the brand as one of the best single malts about and each release is a unique expression of what makes this Highland whisky so damn tasty.
The latest addition to the Private Edition family is Bacalta. Aged in sun-baked Madeira casks, it's a slightly sweet, textural whisky with honeyed apricot notes and a lengthy, smooth finish. We caught up with Dr Bill during his last trip to Sydney to talk Whisky, wine and Australia.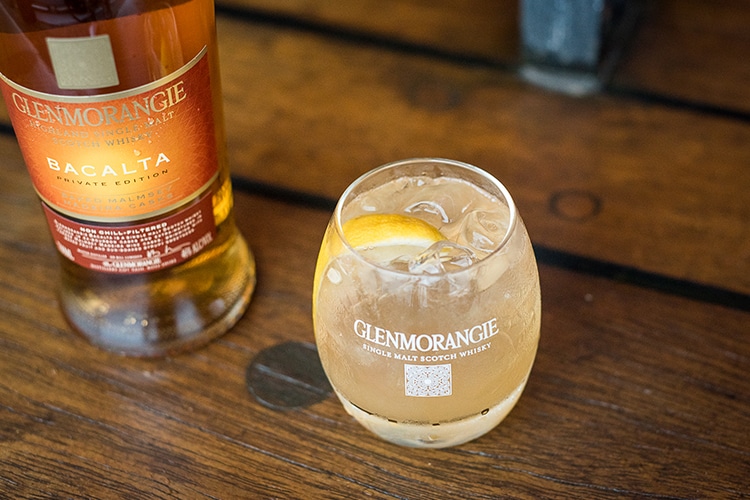 You're here in Australia to promote Glenmorangie's latest sipper, Bacalta. Can you tell our readers why it's so delicious?
For this particular product, I have controlled every aspect of the process, so nothing has been left to chance; the combination of specially selected oak, seasoning with my choice (Malmsey) of wine, and just the right amount of finishing has resulted in a sublime taste experience.
Tell us about why baking the Madeira casks in the sun was so important to the end product.
Apart from the fact that it is such a traditional part of the Madeira wine creation process, the baking subtly oxidised the wine, delivering some interesting, tart flavours.
Glenmorangie 10 year old is a bit of a stalwart for both back bars and liquor cabinets in Australia, and has a following of loyal single malt drinkers; how do you see some of the more conservative, old-fashioned drinkers responding to something as modern and experimental as Bacalta?
Ha! Ha! Good question – when developing new products, I always strive to maintain a bit of the traditional 'house' character of Glenmorangie, so clearly expressed in the Original. So I would like to think that even our most conservative of customers will still find something they love.
It gets bloody hot in Australia, so the debate of whether or not to add ice becomes one of necessity instead of preference some days. What are your thoughts on this?
I have personally always been a fan of Scotch on the rocks, and especially in warmer climates. But I would mention 2 points here. Firstly, be aware that using ice will deliver a slightly different taste experience, with more emphasis on the woody, basal flavours, and less of the delicate, ethereal top notes. Secondly, in general, very old whiskies do not react well to ice, as it often brings out the bitter/tannic nature of the wood.   Oh, and never crushed ice…!!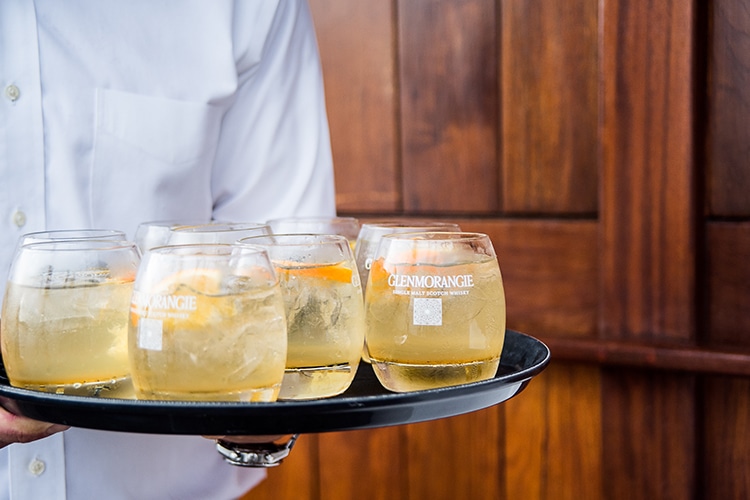 And how about mixing? Is this drop too precious to meddle with or would you trust it in the hands of a skilled mixologist to create a great cocktail? The subtle notes of apricot and honey lend themselves to some pretty obvious ingredient pairings after all.
Again, I am a bit more relaxed about this than I used to be, and there is no doubt that a skilled mixologist can use the nuance of a whisky to emphasise certain characteristics.
The company as a whole has exploded in the last ten or so years, how much do you credit this to the introduction of Private Edition whiskies and how do you see them shaping the future?
I think that the PE range has done a great job in generating wider visibility of the brand, while building up a degree of excitement amongst consumers. But I would also pay tribute to the Moet Hennessy distribution companies, who have helped educate consumers globally.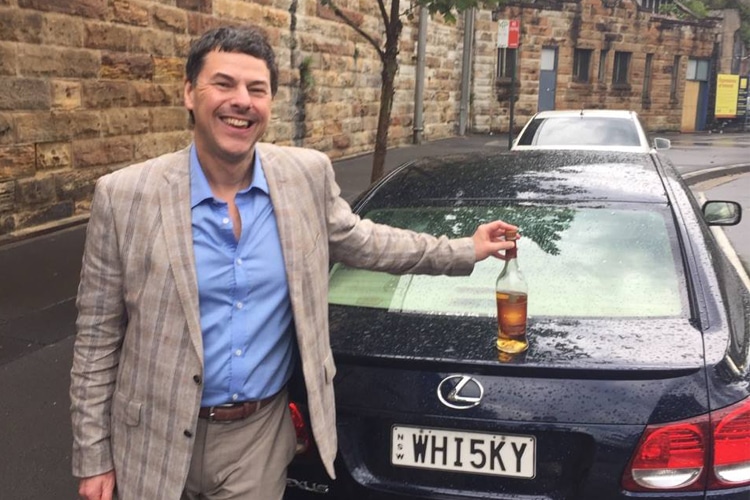 Correct me if I'm wrong, but you've hinted before about having a play around with Chateau Musar casks. With a huge middle eastern community in Australia, not to mention an ever bigger population of wine lovers, is this something our readers could look forward to or is it a bit of a pipe dream?
Let's just say that this particular project is still very much on my radar…!!
What would you say you're most proud of in your time as Director of Distilling and Whisky Creation at Glenmorangie?
Essentially putting a smile on the faces of many consumers globally, that is the biggest reward. From a product perspective, it would have to be Signet, which really pushed the boundaries.
Controversially, what do you drink when you're not drinking whisky?
Wine, tea and craft beer, in that order. Oh, and occasionally water….!
And lastly, what's your most interesting observation about whisky and whisky culture so far in Australia, and if it could be bettered, how?
The tremendous explosion in awareness and love of single malt whisky really stands out for me. I would like to see some of the domestic malt whiskies maybe being matured in a slightly more sympathetic environment (conditions of coolness and dampness, to balance out the wood extractives a bit).
Have you subscribed to Man of Many? You can also follow us on Facebook, Twitter, Instagram, and YouTube.