Marriott International Create New Standard for Hotel Dining
Written in partnership with Marriott Hotels
As anybody who regularly travels will attest, a restaurant housed within a hotel is universally, usually, two things: the most convenient place to grab a bite; and the most boring. Hotel kitchens are notorious for being box-tickers, catering to a huge demographic and having to feed a large crowd en masse daily, unwanting victims of their own size, making a penchant for panache and a flair for the adventurous a rare priority.
This perception, however, is something that is rapidly changing, and it's largely with thanks to the biggest hotel group of them all: Marriot International.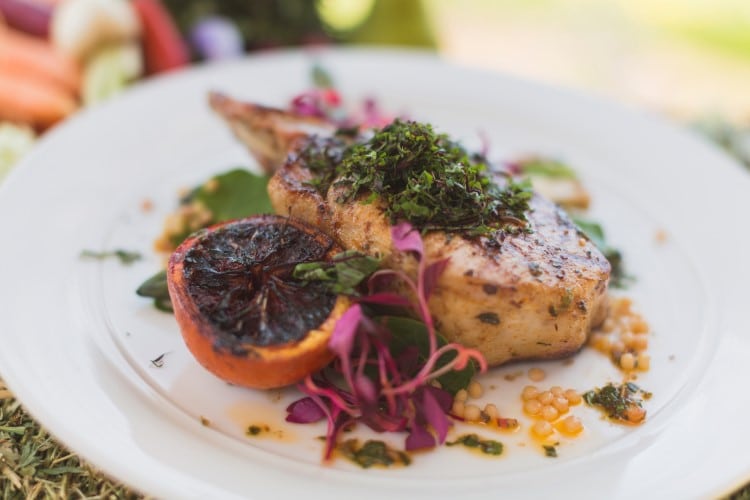 On a sun-drenched day in the Yarra Valley, the top-brass from Marriot International's Asia-Pacific properties are converging for a conference of ideas and collaboration, whilst harnessing the best ingredients the region has to offer. This is no small feat: organising this many of the industry's finest isn't a low-key, low-cost affair, but it's one that is seeing the group's restaurants enjoy a massive facelift, and it's the guests who ultimately win.
Take The Westin in Melbourne's CBD for example. Located on Collins Street, it's about as convenient a location as you could ask for. Lush, well-stocked rooms cater to the business needs of weary travellers; business folk in between meetings and tourists alike, but head to level one and you'll find Allegro, a fresh and exciting restaurant that goes above and beyond the often lacklustre offerings of a huge hotel.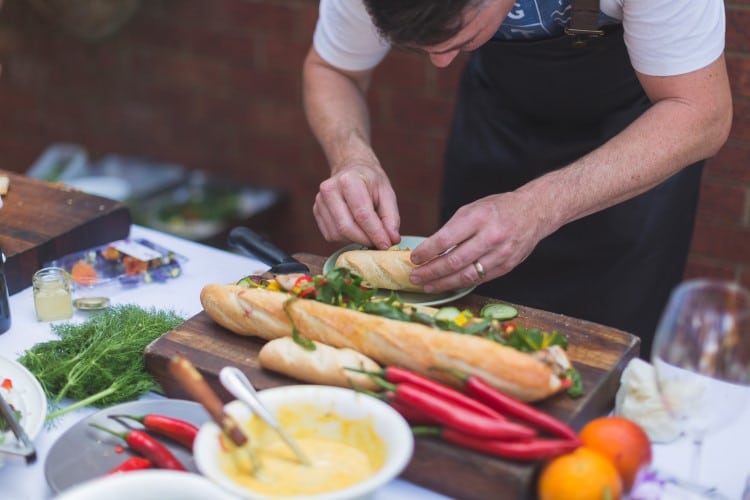 Fresh oysters are brought to life with green apple and cider granita; scallops are lightly-seared to perfection and finished with a parsley puree and samphire; kingfish is carefully dressed with woodland sorrel, preserved orange and white soy. These aren't the dishes of yesteryear with a 'fresh take' or a 'modern interpretation', as so many venues seem willing to espouse: these is original and creative modern Australian food, which does one job really, really well: it shows off what the region has to offer.
There's also a brave use of unexpected ingredients in the main course dishes, but this is done with aplomb: a croquette of bone-marrow explodes a liquid centre over the plate to accompany a perfectly char-grilled Cape Grim scotch fillet, but the real star of the show is the lamb tongue, which is all at once tender and crispy, and adds flavour to the lamb back strap it's served alongside – a seriously delicious addition.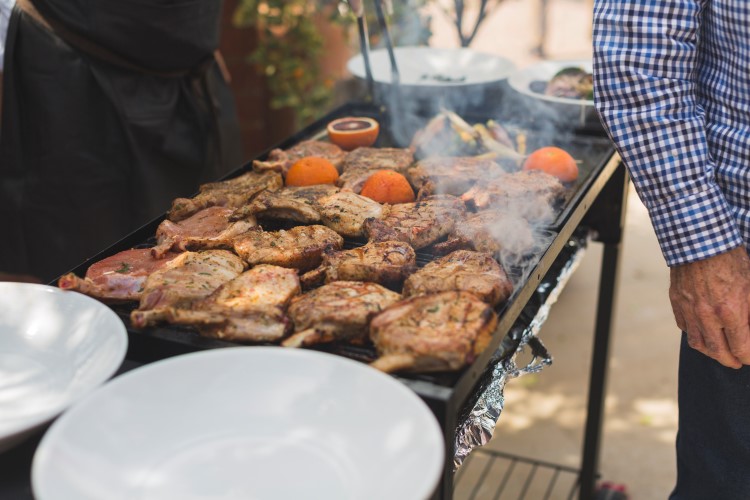 To observe Michael Greenlaw, Executive Chef at Allegro, working with his counterparts from the other hotels within the group is an eye-opening experience, and one which gives context to his modern and relevant menu – an experience we share at De Bortoli the day after dining at the Collins St venue.
A horseshoe of market tents engulfs the entrance to the Yarra Valley winery's dining room, each one tenanted by a different stallholder, eager to proudly show off their produce and curry favour with the talent, and each one just as knowledgeable as the next, be it turmeric tea, cherry cider or edible flowers.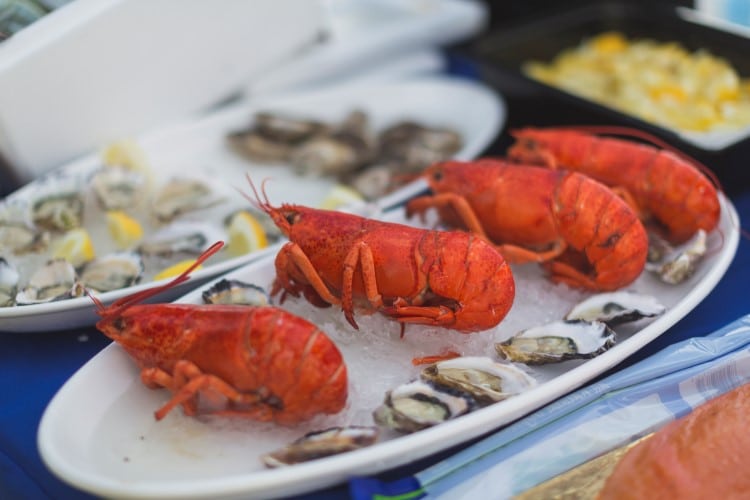 It's a great insight into how these chefs, at the top of their game and in charge of vast kitchens that cater to thousands, not only stay in touch with smaller, artisanal producers, but also how they find inspiration from what can be sourced locally, as opposed to simply following trends and outsourcing expensive ingredients from afar. Fresh pacific oysters from Warnambool are stuffed into Gippsland beef to make carpetbag steak, a cheeky take on a childhood classic for one of the guests; another visitor converses directly with the Executive Chef of upcoming hotel W Brisbane, about his childhood jaunts to Northern Rhone in France during summer.
On the back of this exchange, a small team of chefs create a preserved apricot and mustard-oil basted roast chicken, stuffed with figs; drawing inspiration from a story about rows of apricot trees and free range chickens at his parents' holiday chateaux.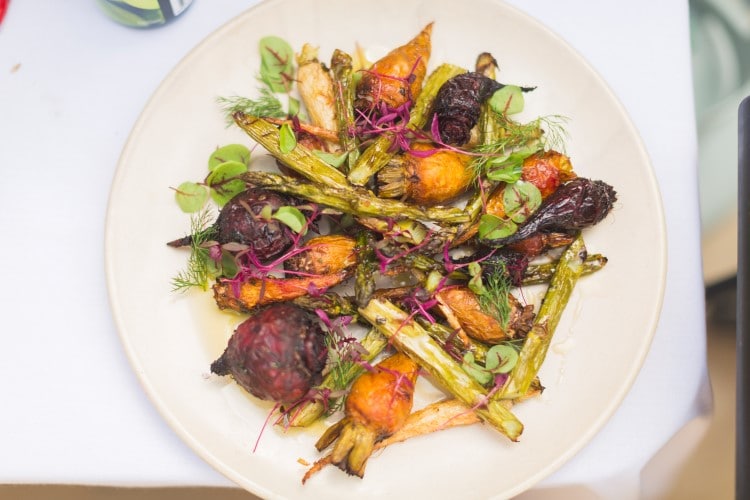 The results of all of these dishes created off the cuff throughout the day are indicative of a culture that's being nurtured and honed by Marriott. Where other chefs show off for hats, these guys aren't stroking egos, rather, removing boundaries and letting creativity take pride of place over stuffy tradition.
The age-old perception of the stale hotel lobby restaurant has successfully been shelved; Marriott International have used their size and resources to help usher in a new standard for dining that is better for the producers, better for the chefs, better for their hotels and, most importantly: better for the guest.
Image credit: Wow Moment Productions