This EDC Essentials Kit is Like Giving Multiple (Awesome) Gifts at Once
High-quality EDC is surging amongst the male demographic and with good reason. Not just outwardly functional, premium wallets and other accessories have become symbolic extensions of their very owners. You are what you carry, might be the best way to put it. Based on the meteoric popularity of Ridge Wallets, modern men are streamlined in style and hungry for adventure. But why settle for just the wallet when you can score the brand's EDC Essentials Kit instead? An excellent gift this holiday season, it's offered at an extra 10% off when you use the code HOLIDAY10.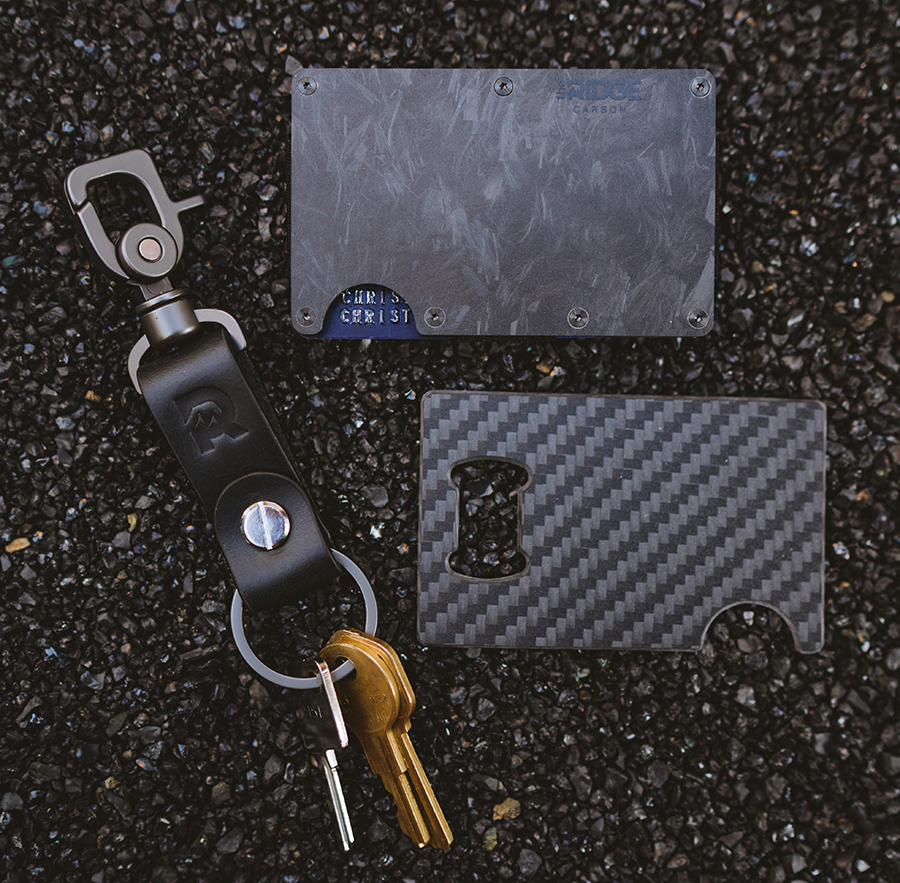 At the heart of Ridge's EDC Essentials Kit is the brand's signature front pocket wallet. Dudes can't stop talking about this thing and it's not hard to see why. Crafted from military-grade materials, the wallet is 60% slimmer than traditional counterparts and virtually indestructible. It fits 1-12 cards at a time without stretching and comes with both a cash strap and a money clip (which can be interchanged). Then we have built-in RFID-blocking to protect your data from wireless thieves. This is a truly sleek and versatile wallet that's meant to last as long as you do (if not longer), hence the lifetime warranty.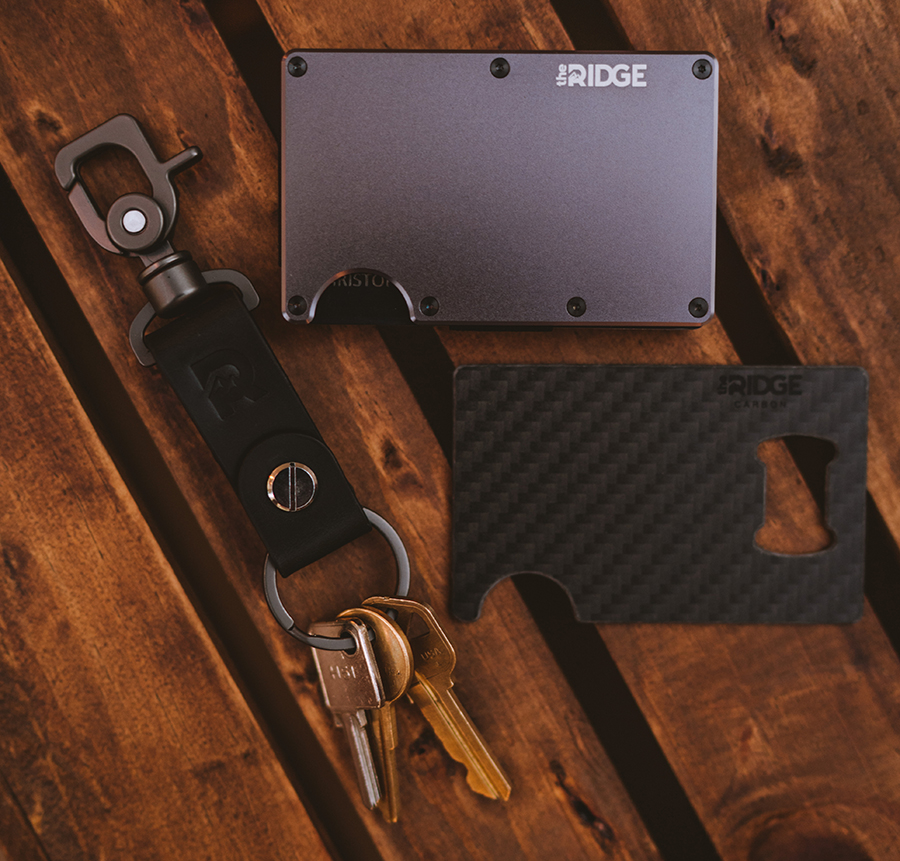 True to form, Ridge's EDC Essentials Kit is more than just the minimalist wallet and attachable money clip or cash strap. Also included is a multifunctional bottle opener of carbon fibre, which comes affixed to a premium leather keychain. Pairing durability and functionality with no shortage of plush style, the bottle opener and keychain combo is yet another guaranteed pocket-booster. Plus, what modern man couldn't use a bottle opener? That's why they call it the essentials kit.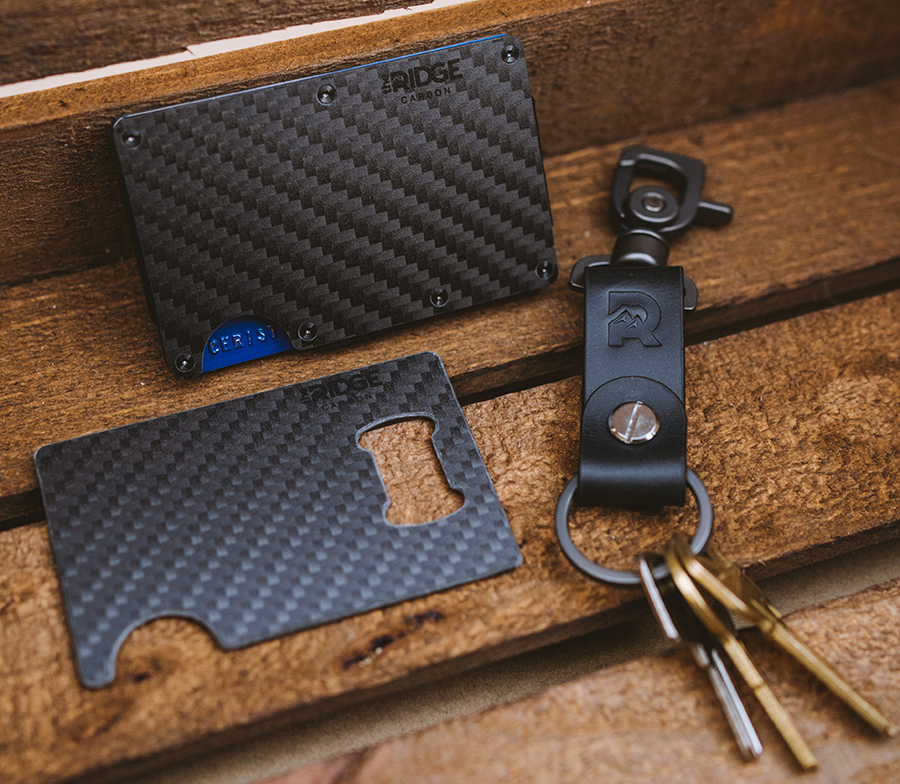 Putting a host of killer carry in one place, Ridge's EDC Essentials Kit is like giving multiple gifts in one fell swoop. You can currently choose between three different styles: 3K Carbon Fiber, Forged Carbon, and AL Gunmetal. No matter where you land, you get a refined design with an industrial edge and durable construction to match. It all comes backed by a lifetime warranty and that's because Ridge products last more than a lifetime.
If you know a guy with a penchant for style and a thirst for experience, the EDC Essentials Kit makes for a choice holiday gift…or should we say gifts? Use the code HOLIDAY10 from 12/01 to 12/31 to get an extra 10% off your purchase. Shipping is free and you (or they) have 45 days to return the wallet for a full refund, no questions asked. Now sit back and check "bought a perfect gift" off your holiday to-do list. And if you happen to be in the market for a killer minimalist wallet of your own, you know exactly where to go. Adventure awaits. Carry accordingly.