Meet FYNEST. the Influencer Discovery Platform For Men
Remember way back, when celebrity-status was seen as this unattainable dream, only accessible to the uber beautiful and genetically elite? Well, thanks to social media, it seems like anyone with a smartphone and access to the internet can make it big, provided they know what they're doing. But if you are a menswear influencer looking to monetise your following, or a business looking for the ideal face for your brand, where do you go?
You'll also like:
Influencer Fredrik Risvik Debuts Signature Leather Sneakers
21 More Stylish Australian Men and Influencers of Instagram
Shaun Birley on Becoming a Men's Style Influencer in The Age of Instagram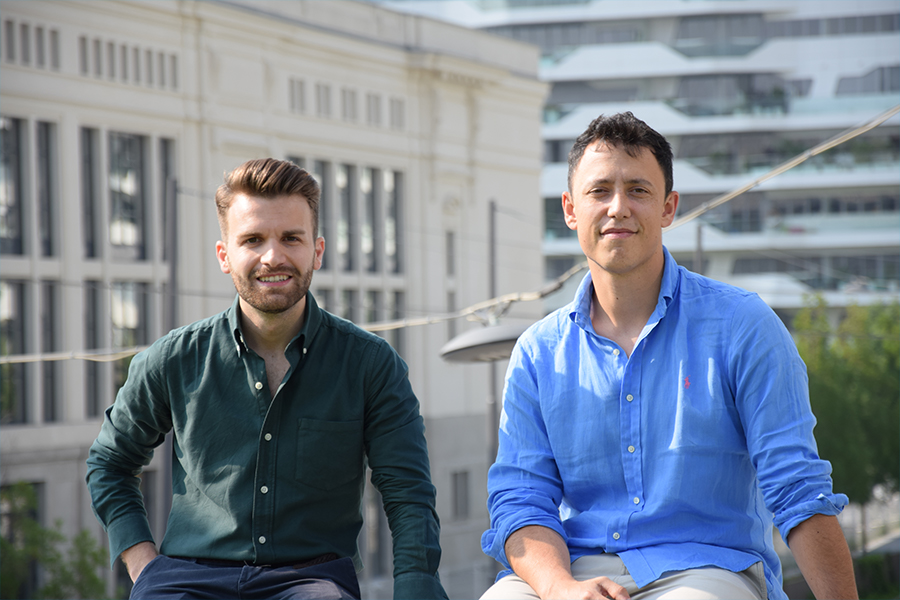 FYNEST. co-founders Nicolò Bernaschina & Alessandro Coltro
"Once a market starts to grow, customers' needs change and become more specific. When this happens, many "generic" solutions are not able to properly address the needs of the market," Alessandro Coltro, FYNEST. co-founder says. It's precisely why Coltro, along with business partner Nicolò Bernaschina founded the menswear influencer discovery platform. "I realised that the industry was evolving really fast and that new challenges for brands were arising. I saw a real opportunity there," he says.
The first of its kind, FYNEST. connects fashion brands with their target audience. If you are an aspiring influencer, you can jump online and create a profile. From there, brands can identify you for upcoming campaigns and projects. According to Coltro, FYNEST. hand-selects the most valuable creators to provide what it claims is the largest men's fashion influencer network on the market.
"In addition to the traditional search criteria, the FYNEST platform analyses the style of each influencer (classic, casual, streetwear). In this way, we are able to vet each profile in more depth and identify a better fit for our clients," Coltro explains. The platform is steadily growing and with more brands transitioning to digital campaigns in the economic wake of the COVID-19 pandemic, it's not a bad time to get on-board.
"We believe in the power of influencer marketing to inspire, educate and entertain audiences better than any other medium," Coltro says. "You always face a lot of challenges when starting a new venture, but when a team is united and driven by the same passion and goal, you are able to overcome them." You can check out FYNEST. below. Who knows? You might even get discovered.
You'll also like:
Influencer Fredrik Risvik Debuts Signature Leather Sneakers
21 More Stylish Australian Men and Influencers of Instagram
Shaun Birley on Becoming a Men's Style Influencer in The Age of Instagram