Beovision All-in-One Contour Brings the Theatre Home
Despite the nearly heroic efforts of people to make the most of the pandemic restrictions and recreate favourite experiences at home, it's hard to beat actually going to a theatre to enjoy a movie. There's just something about the theatre-going experience that just can't be replicated with a home entertainment system. But that doesn't mean that companies haven't come close, and one of the brands to be the most successful in their attempt is Bang & Olufsen. Their latest luxury TV, the Beovision Contour, provides everything but the ambience for a theatre experience in your home.
You'll also like:
Samsung Unveils Astonishing 110-inch MicroLED TV Worth $200,000
LG SIGNATURE Series is Luxury Living Personified
Mi TV LUX Transparent TV is Completely See Through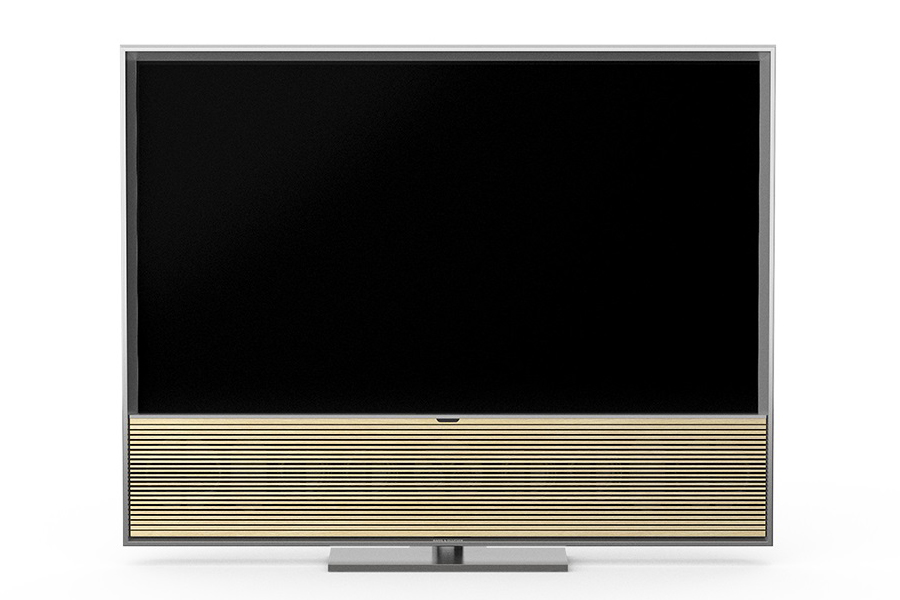 The Beovision Contour is a full-featured home entertainment system centred around a 48-inch screen. The design is minimalist, much like the silver screen, and the modernist look will fit right in with the rest of your home décor. The screen features an OLED panel made by LG. The display makes full use of over 8 million pixels, providing a maximum resolution of 3840 x 2160.
Vibrant colours and deep blacks are made possible by the 4K a9 Gen3 AI Processor. Below the screen is a soundbar dressed elegantly in a wood slot and framed by an aluminium border. The speakers feature 11 power amplifiers and drivers, including a 4×4-inch custom-designed bass driver. The 3-channel audio system supports Dolby Atmos. You can get the TV with either a floor or table stand, or you can mount it to the wall.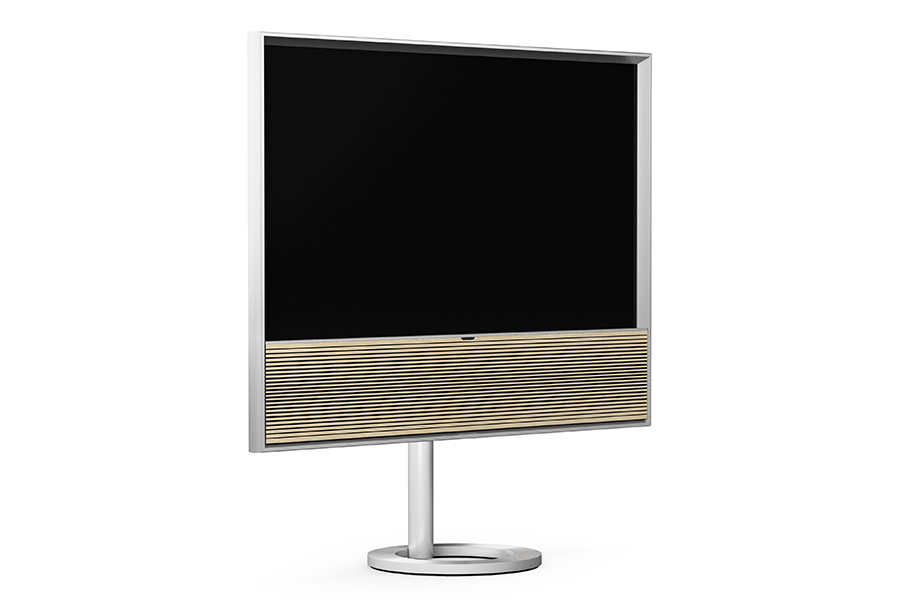 Getting your favourite movie or TV show to the TV is accomplished via a bevy of connection options. You can use Bluetooth or WiFi to watch and listen. The Contour has Chromecast built-in, along with Apple Airplay 2, TuneIn and Deezer music services. You can also connect with other Bang & Olufsen compatible devices, including the Beoremote One.
The Beovision Contour will be available come February in either Silver or Black Anthracite for $5,900.